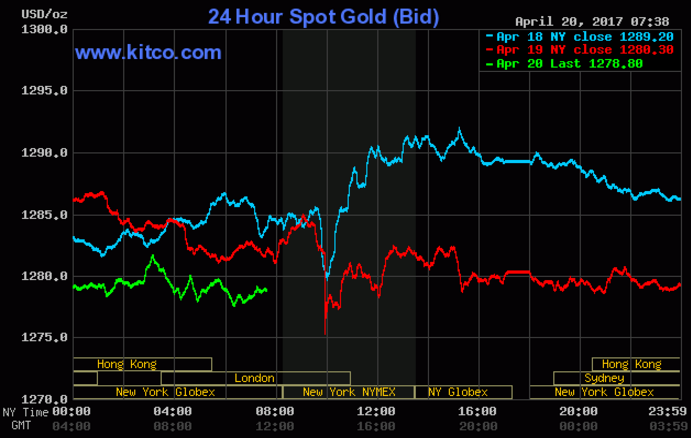 wallstreetexaminer.com / by Jim Wyckoff via Money Morning / 
(Kitco News) – European and Asian stock markets were mostly slightly higher Thursday. Crude oil's solid losses on Wednesday did give equities traders pause, but oil prices have rebounded a bit Thursday morning. U.S. stock indexes are pointed toward higher openings when the New York day session begins.
Gold prices are weaker Thursday morning as the market is experiencing a normal downside technical correction after scoring a five-month high earlier this week.
The world marketplace is still very aware of geopolitical tensions between the U.S. and North Korea, and the U.S. and Russia. U.S. Secretary of State Rex Tillerson on Wednesday afternoon took a very hard line on Iran, too. Tillerson said the days of a passive U.S. stance against regimes like Iran and North Korea are over.