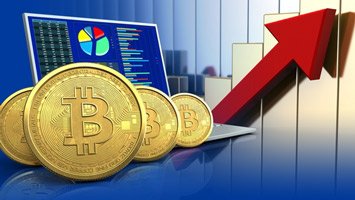 wallstreetexaminer.com / by David Zeiler / October 12, 2017
This is a syndicated repost courtesy of Money Morning – We Make Investing Profitable. To view original, click here. Reposted with permission.
The Bitcoin price is rising again as several catalysts have come together to drive its U.S. dollar value up 23% over the past week.
The price of Bitcoin rose to $5,386.23 today (Thursday, Oct. 12), according to the CoinDesk Bitcoin Price Index. That's an all-time high, easily eclipsing the previous high of $5,013.91 set Sept. 2.
The king of cryptocurrencies is now up 447% year to date and 730% over the past 12 months.
The latest Bitcoin bull run comes just one month after the Bitcoin price fell as much as 41% in two weeks. When critics in the media and Wall Street again called Bitcoin a bubble and pronounced it dead, I explained why they were wrong.