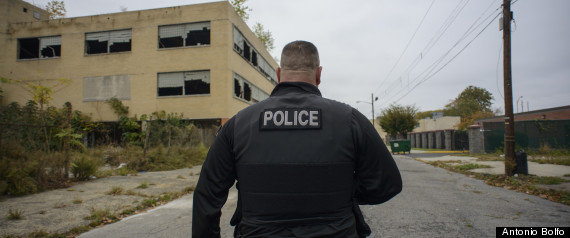 shtfplan.com / By Mac Slavo / November 19th, 2012
Cities from coast-to-coast are facing unprecedented budget deficits that have left government officials with no choice but to strip police forces to a bare minimum. We now regularly hear about new 'records' being broken in the resulting crime waves that follow.
Law enforcement officials in Chicago, for example, have said that their city has deteriorated into a domestic war zone with gang violence leaving scores of people dead on a regular basis. Murder, rape, robbery and assault have skyrocketed in bankrupt Stockton, California, suggesting that local governments are quickly losing control.
In New Jersey, the city of Camden may soon be granted the dubious distinction of being the poorest and most violent city in America.
On a walkway 20 feet away, a middle-aged man lies dead, shot in the throat and head, sprawled on his back beside a battered 10-speed bicycle. His face is masked in blood that gleams bright red in the crime scene photographer's flash.

Johnson watches tight-lipped as investigators comb the grass for shell casings. "Kids play out here. Average people live here," he says. "I'm shaking. It's getting too close."