sunshineprofits.com / By Przemyslaw Radomski / DECEMBER 6, 2013, 7:20 AM
The precious metals sector was weak in the previous weeks and it remains weak today as well. Gold, silver, and – to some extent – mining stocks rallied on Wednesday and many investors and traders were led to believe that the worst was over. It wasn't, and mining stocks told us so. Gold stocks (the HUI Index) moved below Monday's lows, not to mention that they also remained below their previous 2013 lows and the psychologically important 200 level.
Is the outlook as bearish for gold as mining stocks suggest? Let's take a look (charts courtesy of http://stockcharts.com).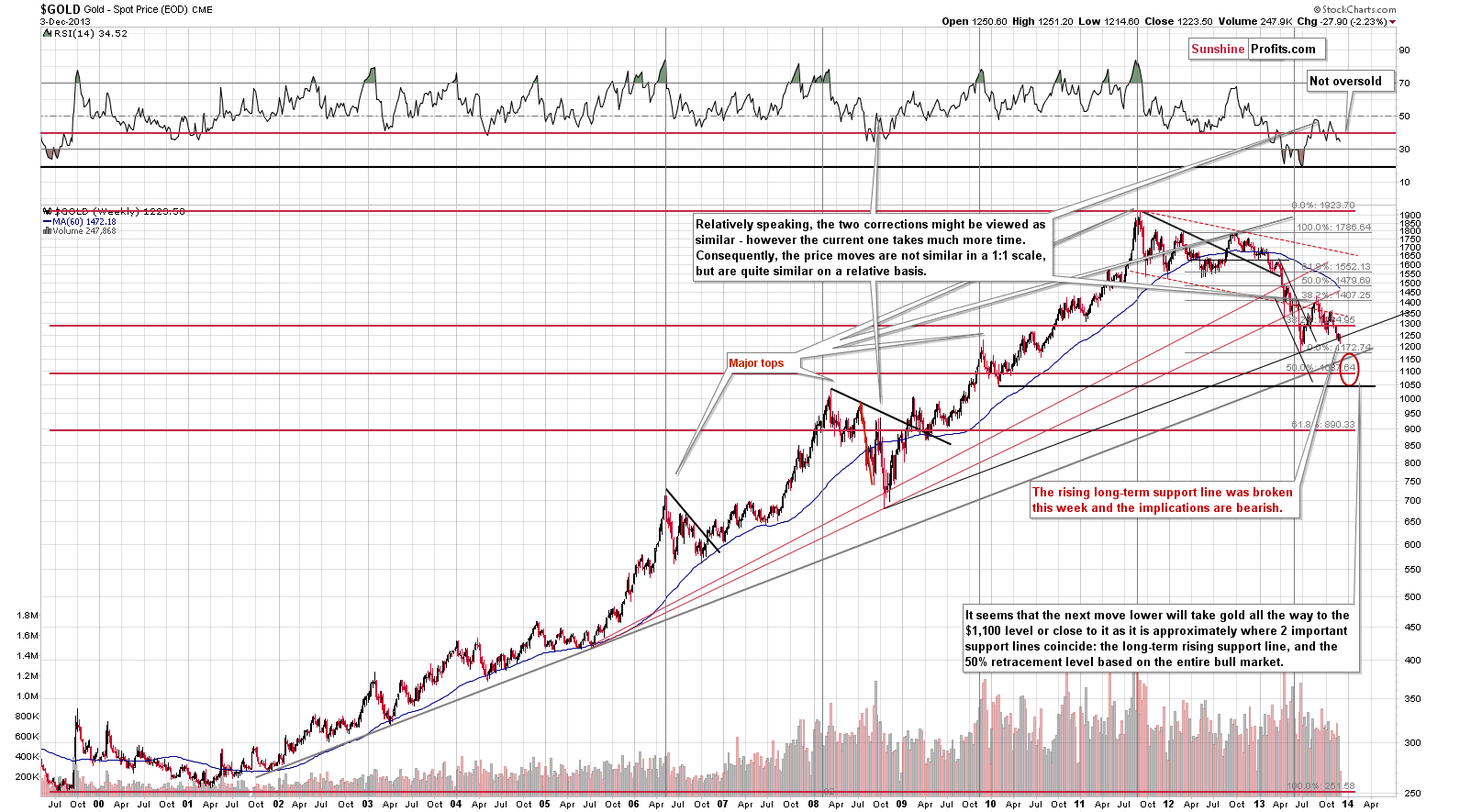 Earlier this week, we saw a major change on the above chart as gold broke below the rising long-term support line. It moved back up on Tuesday, but declined once again on Wednesday.
The implications are bearish, especially that the RSI indicator is currently not oversold – it's above 30 and well above its previous 2013 lows. Back in 2008, the RSI indicator moved close to its previous lows when the final bottom was in. In this case, we would need to see much lower gold prices to have RSI close to the 20 level.
The next stop for gold is at its 2013 low, slightly above $1,170. It seems to us, however, that this will not be the final bottom for this decline, we expect the final one to form close to $1,100, possibly even at $1,050.