charleshughsmith.blogspot.com / By Charles Hugh Smith / November 26, 2013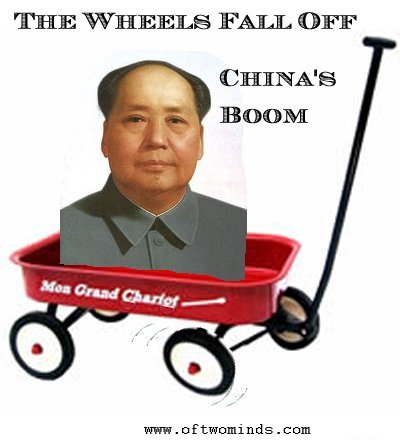 The front door is covered with official pronouncements of "the China Dream" and blustery demands of hegemony, but the back door is choked with members of the financial/political Elite fleeing China and taking their wealth with them.

The first thing to understand about China is there is always a front door and a back door to everything. The front door is what's presented to the outside world; the back door is for everything that doesn't fit the PR image created by the front door.
The front door presents positive "face," the back door is for everything that would "lose face," so it's hidden and never discussed, except in private, and only with trusted family or friends.
A friend who once worked for the Chinese government recently returned home after several years absence, and found that all her bosses had moved to the West:Australia, Canada, etc. These were typical officials: their base salary was low but they managed to buy multiple homes, support mistresses, have upscale autos, and so on.