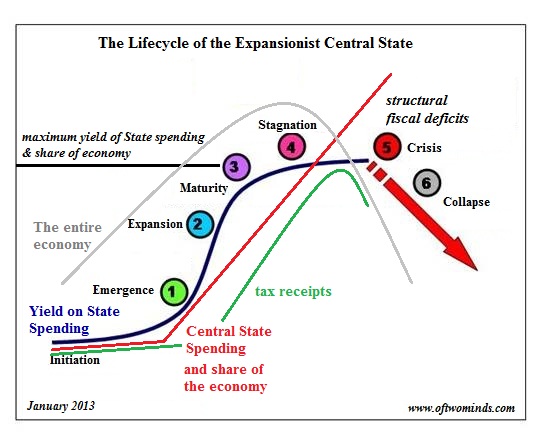 charleshughsmith.blogspot.com / By Charles Hugh Smith / February 25, 2013
The State has monopolized all authority, giving it essentially unlimited power to make things worse.
The key autonomous actor in political and international affairs for the past few centuries (the nation-state) appears not just to be losing its control and integrity, but to be the wrong sort of unit to handle the newer circumstances. For some problems, it is too large to operate effectively; for others, it is too small. In consequence there are pressures for the "relocation of authority" both upward and downward, creating structures that might respond better to today's and tomorrow's forces of change.
What if it's not just nation-states that are the wrong sort of unit, but also "too big to fail" banks, ObamaCare, the global corporation and every other large-scale, centralized organization?