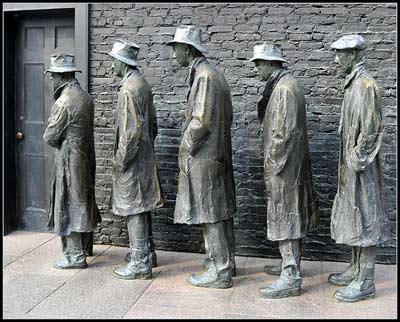 silverbearcafe.com / By Washington's Blog / January 26, 2013
Royal Bank of Scotland Says Worst Economy Since Before Queen Victoria Was Crowned
Leading British newspaper the Telegraph reports today:
Ministers today admitted Britain is facing "very, very grave difficulties" after figures showed the economy did not grow at all in 2012.

***

Economists from the Royal Bank of Scotland said the last four years have produced the worst economic performance in a non post-war period since records started being collected in the 1830s.

***

"It's the worst economic performance since at least 1830, outside of post-war demobilisations," he told The Daily Telegraph. "It's worse than the 1920s, it's worse than the Great Depression."

He said the economy has been "heading this way for a long time" because of the scale of the problems that came to a head in the 2008 financial crash.

***

The top economist at RBS, which is mostly owned by the Government, said it is difficult to recover when much of the world is facing similar problems.

"It's the scale of what happened in 2008 but also the build-up to that," he said. "Compared with other recessions [like in the 1980s and 1990s], this is happening all over the world. There's not a quick and easy way to export your way out of this."
(In a separate article, the Telegraph notes that the UK is heading for an unprecedented triple dip, as its economy shrunk .3 percent in the fourth quarter of 2012).
We've repeatedly warned that this is worse than the Great Depression …