zentrader.ca / By Poly / January 26, 2013
Friday's move lower in gold was not what I had expected.  At least what I didn't expect was for gold to close near its lows, as I would have been fine with a midday reversal and a close back near the 20dma.  My expectation earlier in the week was for a drop down to $1,670 with the $1,660 level acting as a floor to the Half Cycle Low.  So to see gold close below $1,660 is a negative development.
But for now that should have been the extent of the Half Cycle decline and a sharp bounce should unfold.  It's the move out of this low that I will be closely watching next week, as a failure to rally strongly will indicate that Gold is yet again in trouble.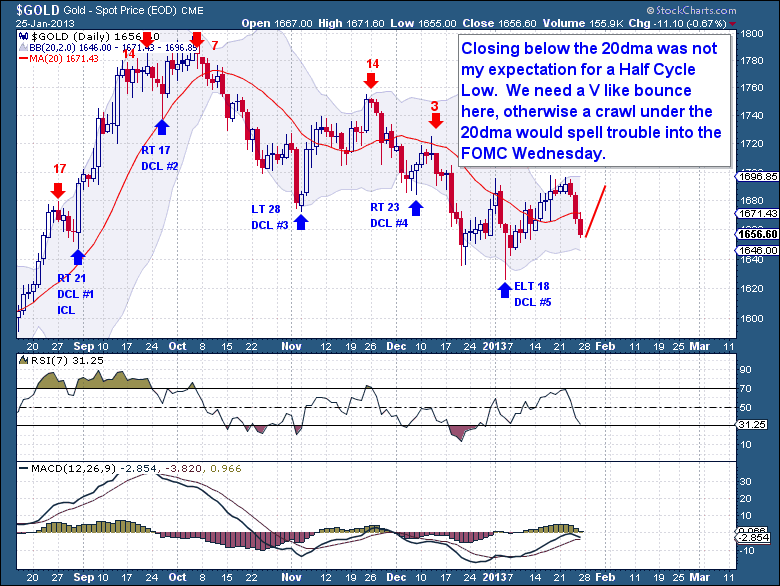 Part of the reason why I held up passing judgment on the gold Cycle on Friday was the performance out of Silver.  I pay very close attention to Silver's day to day performance as I find it to be an excellent proxy for gold's overall direction.  It's not always a rule, but generally Silver leads gold both to the upside and downside.