charleshughsmith.blogspot.com / By Charles Hugh Smith / January 24, 2013
Ours is a dysfunctional debt-based Empire that buys the complicity of its debt-serfs with entitlement bread and circuses.
The road to debt-serfdom is paved by the banks and enforced by the Central State.If there is any point that is lost on ideologues, Progressive and Conservative alike, it is this: the first-order servitude and second-order tyranny of debt-serfdom can only occur if the banks' power is extended and protected by an expansive Central State.
Progressives are blind to the State's essential role in creating and empowering a parasitic financial Aristocracy, and Conservatives are blind to the tyranny of debt-serfdom imposed by the private-sector financial Aristocracy, i.e. the banking sector.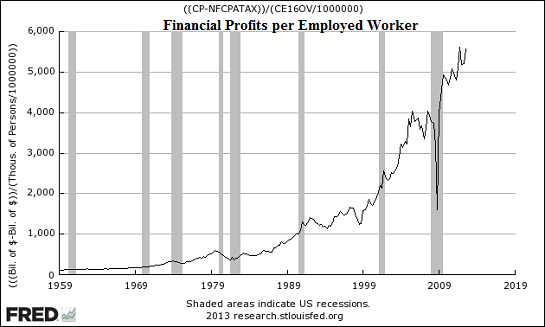 Answer these questions before reaching for your ideological blanket:

1. How many banks would loan penniless, near-zero-income students $100,000 if the State did not backstop and ruthlessly enforce its parasitic, exploitive "student loan" programs? Answer: none.
The consequence if the tyrannical State ceased to enforce the debt-serfdom of Student Loans: the Education Cartel would collapse in a odoriferous heap, and the banking Aristocracy would be stripped of a highly profitable State-run business.