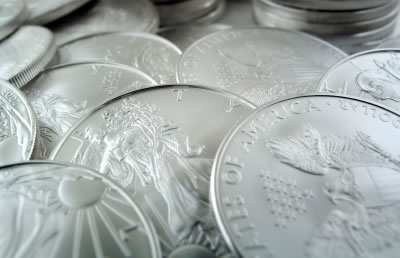 mineweb.com / By Lawrence Williams / Friday , 18 Jan 2013
Only 9 days ago we reported that orders for the one ounce Silver Eagle bullion coins by the U.S. Mint on the first day they became available (January 7th) hit a new record of nearly 4 million coins – the highest single day sale in the programme's history.
Since then demand has apparently remained extremely strong with over 6 million coins sold in less than 2 weeks causing the Mint to have to temporarily suspend sales to its authorised dealers while it rebuilds inventory.
The Mint says it expects that no new Silver Eagles will now be available before January 28th or possibly a few days later, and will then ration coins on an allocation basis.
The Mint's sales had been heading for a new record monthly total exceeding last year's January record sales figure of 6.1 million coins, but whether this figure will be exceeded will depend on whether sales are actually resumed before the month end.
Specialist website coinupdate.com  comments that  "The frenzied pace of orders for 2013 Silver Eagles has been driven by the typical rush to acquire the most recently dated coins, as well as pent up demand following three weeks of unavailability. The US Mint had unexpectedly sold out of the 2012-dated coins on December 17, 2012 with no coins available to order until the launch of the 2013-dated coins."