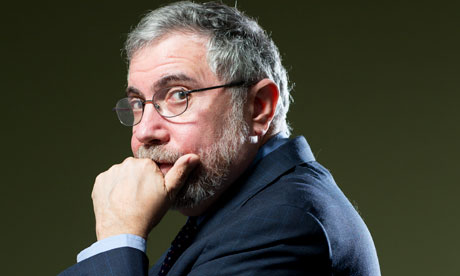 libertyblitzkrieg.com / By Michael Krieger / 
The friend who sent this article to me wrote:
Part of me actually hopes for this appointment because he will accelerate the collapse of the current psychotic Keynesian ideology and our unsustainable fiscal practices. The sooner it ends, the better…even if that end is painful.
I couldn't agree more.  Now for some snippets from the latest Op Ed insanity from a major publication:
Not only is he the world's best-known economist, Krugman has the intellect and integrity to resist Wall Street's calls for austerity.
He could ignore what Wall Street and conservative media interests want and pick somebody who would represent what the electorate voted for. And not even just the people who voted for him: there are a lot of Republican voters out there who are also unemployed.