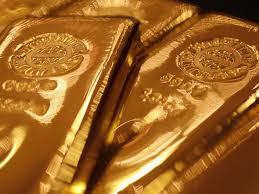 goldnews.bullionvault.com / December 31, 2012
Gold Bullion in Dollars touched its highest level since Christmas at $1669 per ounce during Monday morning's London session, before easing slightly towards lunchtime to record a 5.7% gain for 2012 at the final Gold Fix of the year.
Silver failed to hold gains from Asian trading, falling back towards $30 an ounce.
Major European stock markets ticked lower this morning following news that no deal has been done in Washington to avoid the so-called fiscal cliff. An exception was France's CAC 40 Index, which rose following news of a setback to the French government's plans to raise taxes on the wealthy.
Oil prices edged lower meantime, falling for the third day in a row, amid concerns the US economy is about to see automatic tax rises and cuts in government spending which could threaten a new recession.
"[The Republicans] say that their biggest priority is making sure that we deal with the deficit in a serious way," President Obama told Sunday's edition of NBC's Meet the Press.