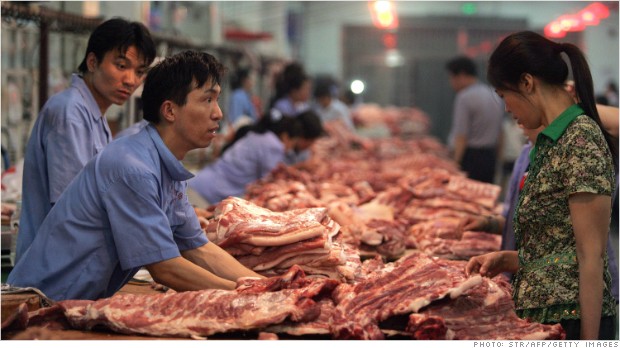 Rising food prices led a broad measure of consumer prices higher in China in November.
money.cnn.com / By Charles Riley and Annalyn Kurtz @CNNMoney / December 9, 2012: 12:16 PM ET
NEW YORK (CNNMoney)
Inflation in China accelerated in November, as economic growth picked up and food prices rose.
Chinese consumers paid 2% more for goods and services in November than they did a year ago, the government's National Bureau of Statistics reported Sunday.
While that's up from a 1.7% annual increase in October, it nevertheless represents tame inflation for the world's second largest economy. A year ago, the country was experiencing an annual inflation rate of 4%.
The Chinese government prefers to keep its annual inflation rate below 4% — a level it sees as consistent with healthy economic growth and consumer demand.