rickackerman.com / By Rick Ackerman / December 5, 2012
[All the government subsidies in the world will not revive the construction industry - only demand from increasing wealth will.  The guest commentary below offers a vivid picture of the economic and regulatory factors weighing on homebuilders these days. The author is Wayne Siggard, who builds mansions for the super-rich.  A UCLA law graduate, Wayne worked for Bechtel Financing Services and was self-employed as an investment banker doing private placements in oil and gas and alternative energy project financing.  When oil hit $10/bbl in 1985, he went into the homebuilding business, turning an avocation into an occupation. His real estate operations, including land development, have primarily been in California and Utah.  Wayne lived for several years in Italy and Switzerland and speaks many languages. RA]
Large estates are what I build.  Nobody needs what I produce any more than they need a $70 million dollar Van Gogh painting.  You can spend over $1million just on a theater, or hardscape and landscape.  I spend more on appliances and lighting figures than the construction cost of a 2000-square-foot tract house.  To ask what a house costs to build is akin to asking how much a car costs. Are we talking Yugo, Kia, Chevy, Cadillac, BMW, Rolls Royce or Bugatti?
The bottom line is this: There has been a demand for mansions and palaces since the beginning of recorded history, and there always will be. In the Roaring 20's and 1974-2005, people bought big mansions because they anticipated making a million dollar profit on a $1.5 million dollar investment.  Ego and prestige have always been factors for me, along with being a fanatic about architecture.  Despite going to a top law school and working for ten years as an investment banker, I was one of those fanatics and made my passion my business. But the market might be so decimated for the next ten years that it will appear virtually non-existent.  Even if the land were free, you could lose your shirt building a spec house today.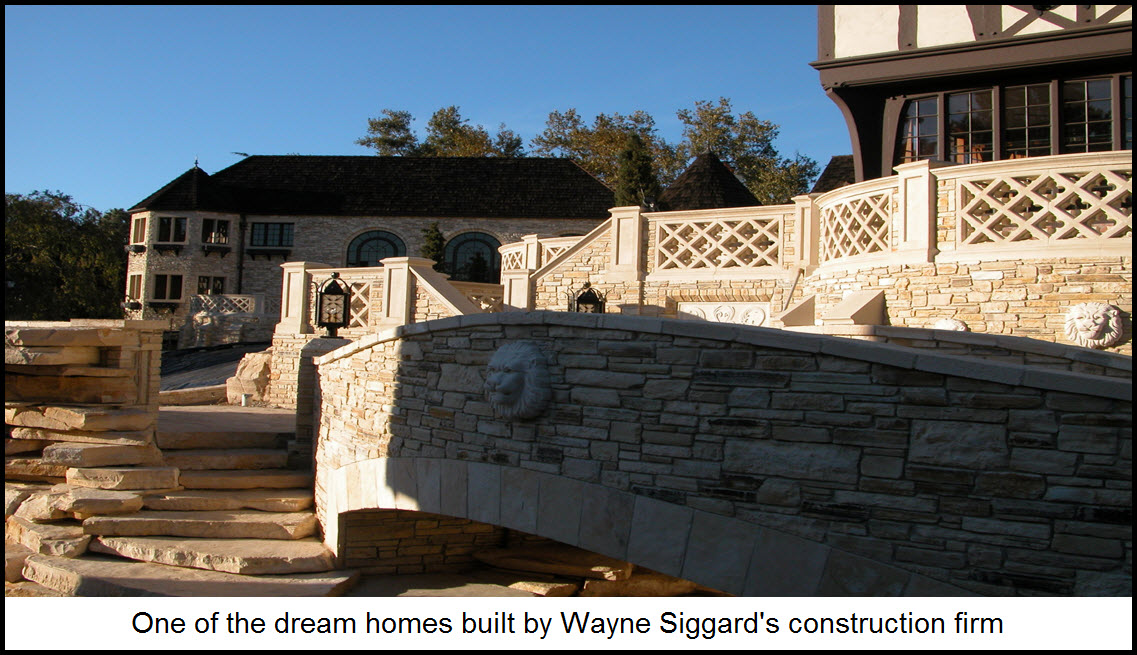 For the ten years between 1985 and 2002, the cost of copper varied between 70 cents and 95 cents per pound, as opposed to today's price of around $3.50. When America was in recession, the cost of materials and labor fell.  If the economy was booming, it rose. Starting in 2002, the demand from China for construction materials increased geometrically such that China currently consumes over 50% of the world's lumber, cement, copper, steel, drywall, and other building materials. Construction costs are divided approximately 50/50 between materials and labor. Much of what China imports comes from Canada, the U.S., along with South America, Australia and Africa.  China's material costs are the same as what we pay in America plus the cost of transportation.  If Chinese labor were free, they would have about a 40% edge in construction costs. The material market is now international and dominated by China, not the U.S.; more on this later.