oftwominds.com / By Charles Hugh Smith / December 3, 2012
Pursuing opportunities of the past only speeds the dissolution of any Status Quo that depends on spent models of growth.
If we had to summarize the global effort to reflate various debt and asset bubbles to "restart growth," we might say the Status Quo is pursuing opportunities of the past.
Let's start with investing in real estate. Retail space is in massive oversupply. Others have done an excellent job describing the overcapacity, high vacancy rates and cannibalizing of sales at existing stores by adding stores: Are you seeing what I'm seeing?
Suffice it to say that an era of deleveraging, declining household income and aging populace is not a good foundation for retail expansion.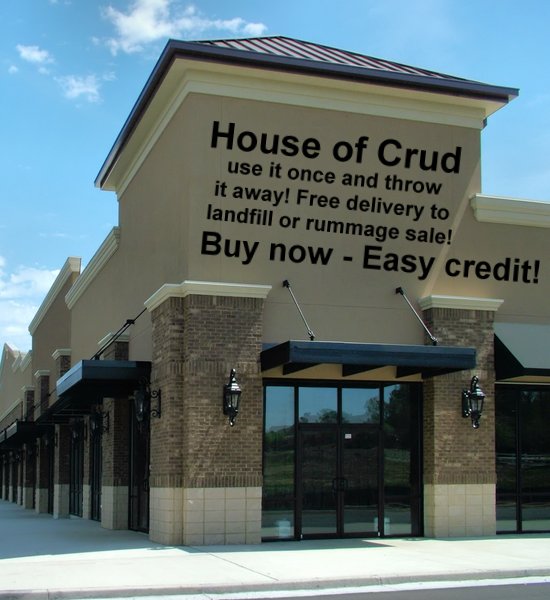 The wave of creative destruction unleashed by the Internet has yet to envelop commercial office space–but it's already reached the front steps. Just as online retail has decimated retail sectors such as bookstores, the Web is busy revolutionizing white-collar work, the mainstay of office towers and business parks.
Real work can now be done offsite/remotely at a home office, café, or anywhere but a cubicle at headquarters, and the cost advantages of this flexibility will not be going away. Yes, there are still powerful reasons to meet in person, but there are equally powerful reasons to permanently downsize travel and office costs.
Structural changes in the economy are increasing self-employment and contract labor and shrinking the scale of new enterprises. Millions of well-educated American workers already work at home, and since the average U.S. house has grown in size over the past 50 years, free-lancers and self-employed professionals have plenty of space rent-free.